Shihan's Corner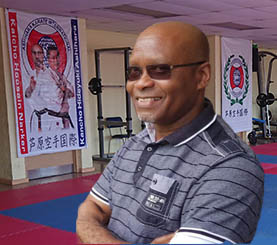 Osu,

Greetings to all karate schools and their masters in the Seychelles. Ashihara Karate has and will be embarking on a marketing campaign to promote our school as we had done in the mid nineties to mid 2000's.
I would like to clearly state that we are not in competition nor opposition to other schools or styles. We are just promoting the style that we love and have been practising for over 25 years to the best of our ability.
Seychelles is small and we should work together in harmony with respect for the well-being of our sport and to work together and strive to get even more people to get involved in the martial arts. The benefits of having more people practice the martial arts can only contribute further to the well-being of our nation.