Best Federation 2018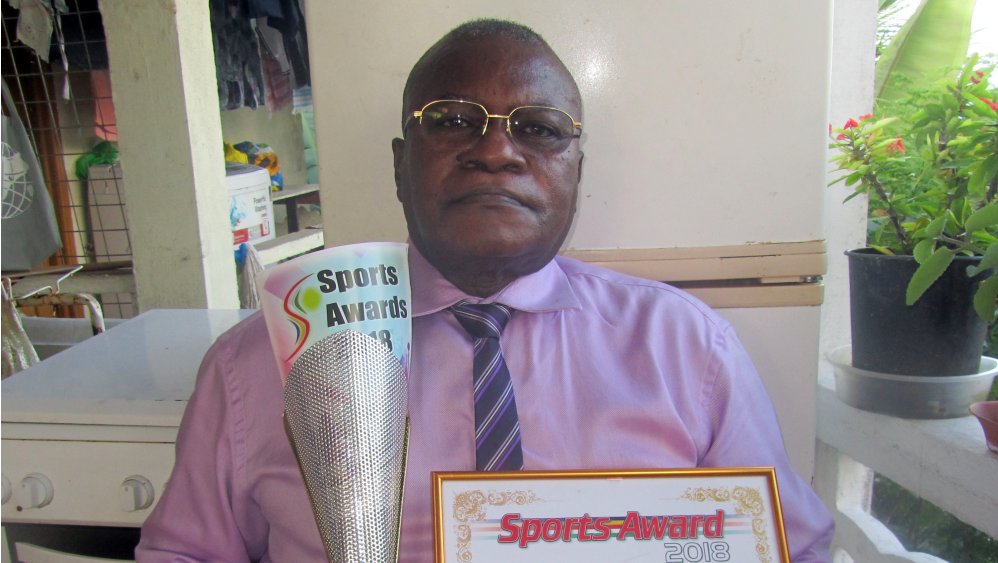 The Seychelles Karate Federation was honoured with the "Best Federation 2018" award at the Seychelles Sports Awards Ceremony on Friday, January 25th. The honour recognises the excellence of the Karate organisation in the country and acknowledges the efforts in the development of the sport in the African nation. 
The "Best Federation 2018" award was presented at a special ceremony which was headed by Seychelles Vice-President Vincent Meriton and President Danny Faure. With cabinet ministers and other high government officials as attendees, the president of the Seychelles Karate Federation Donald Celestine received the award from the President of the Seychelles Olympic Committee Mr Antonio Gopal. 
"In the name of the Karate family, I would like to congratulate the Seychelles Karate Federation and its President Donald Celestine for this recognition and for the great work that they have done throughout the years. It shows that regardless of the dimensions of your area of influence or your number of associates, all the members of the WKF contribute greatly to the progress of our sport," said WKF President Antonio Espinós.    

From the WKF site – https://www.wkf.net/news-center-new/seychelles-karate-federation-receives-prestigious-award/888